Millions Of Acres Of Chinese Farmland Too Polluted To Farm
In Frog Pond Holler
See on Scoop.it – Earth Changes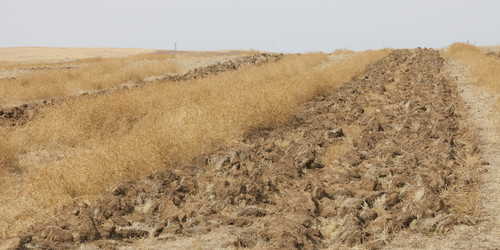 The threat from pollution to China's food supply has been overshadowed by public alarm at smog and water contamination but is gaining attention following scandals over tainted rice and other crops. The government triggered complaints in February when it refused to release results of a nationwide survey of soil pollution, declaring them a state secret.
See on www.huffingtonpost.com
An error has occurred; the feed is probably down. Try again later.
Urban Art Photography
Blogroll
Site Posts Calendar
Oxford Indymedia Events
No upcoming events
Climate Change Events
23 International Symposium on Environmental Biogeochemistry (ISEB23)

September 25, 2017 – September 29, 2017

Palm Cove, Australia

EGU Galileo conference - Geoscience for understanding habitability in the solar system and beyond

September 25, 2017 – September 29, 2017

São Miguel (Azores), Portugal

EU4FACTS: Evidence for policy in a post-fact world

September 26, 2017

Brussels, Belgium

EIP Water conference on "Water Innovation: Bridging Gaps, Creating Opportunities"

September 27, 2017 – September 28, 2017

Porto, Portugal

William Smith Meeting 2017: Plate Tectonics at 50

October 3, 2017 – October 5, 2017

London, UK
IPIECA Events
No upcoming events